Inova Solar
PV PANELS RENOVATION AND REPAIR
Examples of silicone gel encapsulant application
First applications of silicone encapsulants started in PV panels for space industries in 60's.  The silicone encapsulants are frequently used in spacecraft PV panels design until now.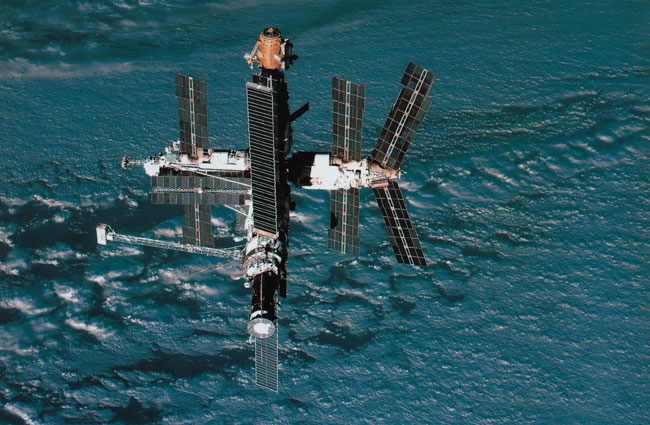 Mir space station with large PV arrays
The Traxle Solar Company is recently using silicone gel laminated PV panels in V-trough concentrators (geometrical concentration 2.2X) and in Super TRAXLE 5X concentrators (geometrical concentration 4.7X).
At western China provinces Tibet and Qinhai with world best conditions for solar PV energy production the silicone gel laminated panels should be used even on fixed PV systems, solar trackers and Ridge concentrators the PV panels lifetime will be reduced to 3-5 years.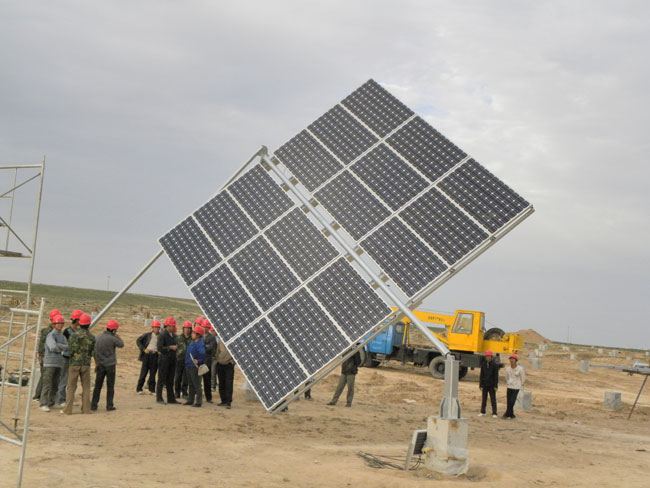 Polar axis solar tracker. Energy gain +33%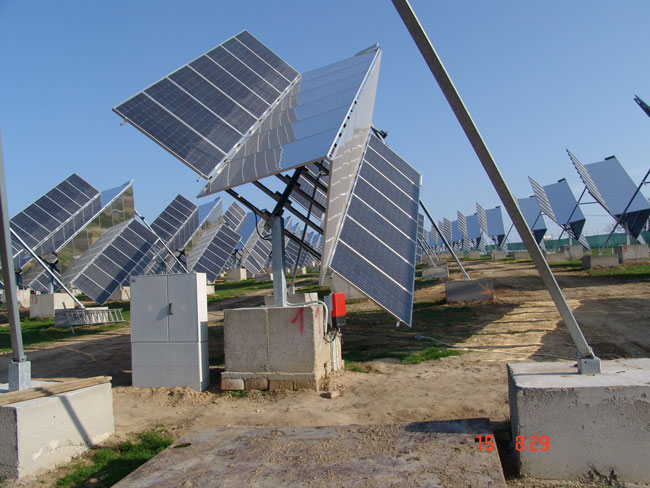 Tracking Ridge concentrator. Energy gain +60%
High Temperature PV panel TRAXLE - Desert Star